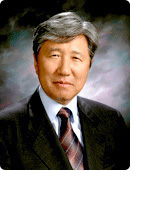 I am very glad that UAAA website is newly opened that is celebrating its 20th anniversary next year with the support and cooperation of all the members of the UAAA.
I would like to express a few words reviewing the performance of the UAAA in the last 19 years since its foundation and my opinion about the future of the UAAA.
Firstly, it is a great achievement that we could cooperate to build the international mountain museum at Pokhara, Nepal and do our best to develop it.
Secondly, the Asian position within the UIAA has now become stronger. UIAA was once considered as a Europe centered organization as there were language problems and cultural differences with Asian countries. Through the establishment of the UAAA, Asian countries and more Asian members have become  board members and willingly participate in all sorts of activities.
Thirdly, cultural exchanges have deepened with greater opportunities for discussion about activities such as nature protection, prevention and counter high mountain climbing accidents, rescue training, promoting mountain climbing to the youths, promoting and planning Asian joint expedition and competition.
And finally, I would like to say about the future of UAAA. UAAA should be the organization most indispensable for mountain climbers. Every country has its sown different situation, so we should identify the mountain climbers current needs and seek the necessary solutions.
The UAAA can always exist with climbers and its member associations. I would like to ask your support and cooperation as before and for the prosperous future of UAAA.
I am also pleased that the website of UAAA is opened after publishing 'Mountaineering in Asia : UAAA past and present' on the occasion to mark the 15th anniversary of the formation of UAAA in 2007.
I would also like to thank to the secretary general for undertaking the task of preparing it and trying to chart the history and development of UAAA.
It is most welcomed that all the member associations share their support and cooperation to making this venture more strongly.
Thank you very much.

In-Jeong Lee / President, UAAA