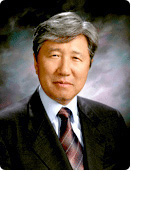 Let's make the next 20 years better with our great history of the past two decades.
Time seems to fly by so fast, and it has already been 20 years since the UAAA was founded. Celebrating today's 20th anniversary is certainly an inspiring day, without a doubt.
As you already know, we were first founded by China, Hong Kong, Iran, Japan, Korea, Nepal, Pakistan and Taiwan in 1994. The JMA was a major force in initial developments and the UAAA was formally established on November 4, 1994.
The Union of the Asian Alpine Association which has reached its 20th anniversary, has in terms of its name and reality, become a strong organization in its diverse activities and pursuits. General Assemblies and council meetings have been held twice a year along with the annual Asian Joint Expedition, Joint Rescue Training Camp and Youth Camp as well.
The UAAA has become like a family, experiencing and sharing happy and tragic things alike since its foundation in 1994. To commemorate our 10th anniversary, we published a UAAA booklet. We received major support from the NMA for our 20th anniversary with the christening of UAAA Peak in the Nepal Himalaya. Our recent increase in new memberships since last year has helped our organization to expand and become firmer. We owe the past twenty years of achievements to the constant participation and interest of all of our members.
For our continuing bright future, it is of utmost importance that your participation and love for our organization goes on with the same positive and enthusiastic interest and attitude that the UAAA was first originally formed from.
On behalf of the UAAA, I would like to give my congratulations for the 20th Anniversary once again, and let us make our best efforts for the future of the UAAA.
Thank you very much.

In-Jeong Lee / President, UAAA