페이지 정보
작성자
UAAA
댓글
0
조회
3,164회
작성일

15-03-09 23:52
본문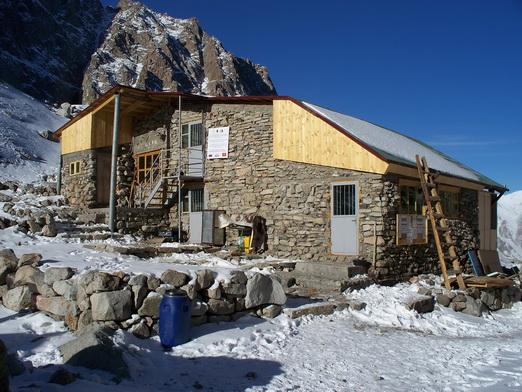 Schedule of the Kyrgyzstan UAAA Counsel Meeting 2015.
Bishkek City – Ak-Say Glacier, June 9-15
Dates

Day

Action

Hotel facilities

Additional programm

June 9

1

Arrival, accommodation.

Reserved fully two small hotels, which are 5 minuts from each other.

Alpinist Hotel: twin rooms – 15, double rooms – 2, triple rooms – 2

Asia mountains-2 Hotel: twin rooms – 15

Totally 34 rooms (minimum 34 per)

Dinner with Kyrgyz vodka testing

June 10

2

Council meeting.

 

Dinner

June 11

3

City excursion

 

Gala dinner in Kyrgyz village

June 12

4

Departing \ Start for trekking

Mountain hut "Ak-Say" 40 slipping place in three rooms of the hut. If participant will be more, it will be arranged tents.

Trekking to Ak-Say Glacier near Bishkek. It is famous mountaineering area (3300m altitude). Two night in mountain hut "Ak-Say".

June 13

5

Trekking, climbing

June 14

6

Trekking , at end of day possible departing

Alpinist Hotel: twin rooms – 15, double rooms – 2, triple rooms – 2 (totally 19 rooms)

June 15

7

Departing

 
Trekking/climbing. Trekking is going around mountain hut Ak-Say on 13 June, climbing – Uchitel Peak 4527m, which is not technical, just walking. Climbing starts from mountain hut early morning. Altitudes for trekkers are till 4000m, for climbers - up to 4527 meters. Equipment: slipping bag (-5° -10°C), warm trekking/climbing closes. Participant who will go just for trekking possible use light trekking shoes, for climbing need light climbing boots and gaiters. Trekking poles, sun glasses and sun cream are of cause. It is possible to rent slipping bags in Bishkek.
---
Comment List
There are no registered comments.